How Cheeky are you today?
Slide between 0-10 to tell us how cheeky you are today
Jeez, that's not cheeky at all! Grab a froth and stick to single bets tonight!
Hmm a little cheekier...your shorts are slightly down, maybe take Federer into Nadal!
I can feel your cheeky warmth starting to brew. If the Milwaukee Brewers are a dog today get on!
5 leg parlays look odds on for you today!
Wooooooah you're half way there, take a parlay and anchor Benoit Paire!
Take a box trifecta in the dogs and avoid the red dog.That's cheeky!
Your cheekiness is rising, Estonian Volleyball looks right up your alley today!
Couple of cheeky beers deep at the work function, have a crack at a colleague or total points odd or even!
Cheeky enough to believe your mates oil on the coin toss tonight?! Tails never fails.
You're the epitome of cheeky. Give us your Under 18 Egyptian Badminton tips and 17 leg parlays!
IM FEELING CHEEKY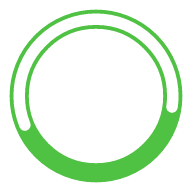 What

is a cheeky parlay?

A cheeky parlay is a parlay taken with a low stake, with odds and events directly related to the cheekiness of the bettor on a given day. The higher the odds and more abstract the events, the cheekier the parlay is.

It is well known that that the cheekiness of the parlay has no direct correlation to the success rate of the parlay, however there is a direct correlation between the cheekiness of a parlay and how much your friends will be in support of the parlay.
Events that create the cheekiest parlays include, but are not limited to
European Handball
Any event with an age group limitation
Any event held in a country with a population of less than 1 million.
Any event held in a country, or played by a team whose name you cannot accurately pronounce